Dear Over-thinker,
What have your inner voices stopped you from doing up until now?
Did you leave the job you hate to start the business you've been dreaming of?
Have you told the person you love how you truly feel to have a deeper relationship?
Did you visit the places, embrace the challenges, lose the weight, take the classes, have the honest conversations... and do all the things you really wanted to do to have the life experience you were after?
Or is it too late, too soon, too tough, too risky, too expensive or just "not for you"?
Maybe it's time to change all that.
Are you ready to rewrite your Book of Words so that you can choose the inner dialog that takes you from being your own worst enemy and transforms you into your best ally... so that you can live the life you want for yourself?
This course is for you if...


you tend to over-think
you're constantly second-guessing
you're stuck in analysis-paralysis mode
you're afraid to take action without being sure
you're having constant battles in your mind
you thought you'd be doing more with your life by now
you're ready to quiet the nay-sayer in you and follow your dreams
you wish you could take a break from yourself sometimes
What to expect
Rewriting your Book of Words will take you out of your head and into a space where you can decode the true messages of your inner voices and understand what they're actually trying to say.
You will befriend your inner voices, gain awareness around the thinking patterns that do not serve you and choose the inner dialog that will give you wings instead.
You'll create the most empowering inner-dialog tool that will work specifically for you by creating your very own, self-talk dictionary: your Book of Words.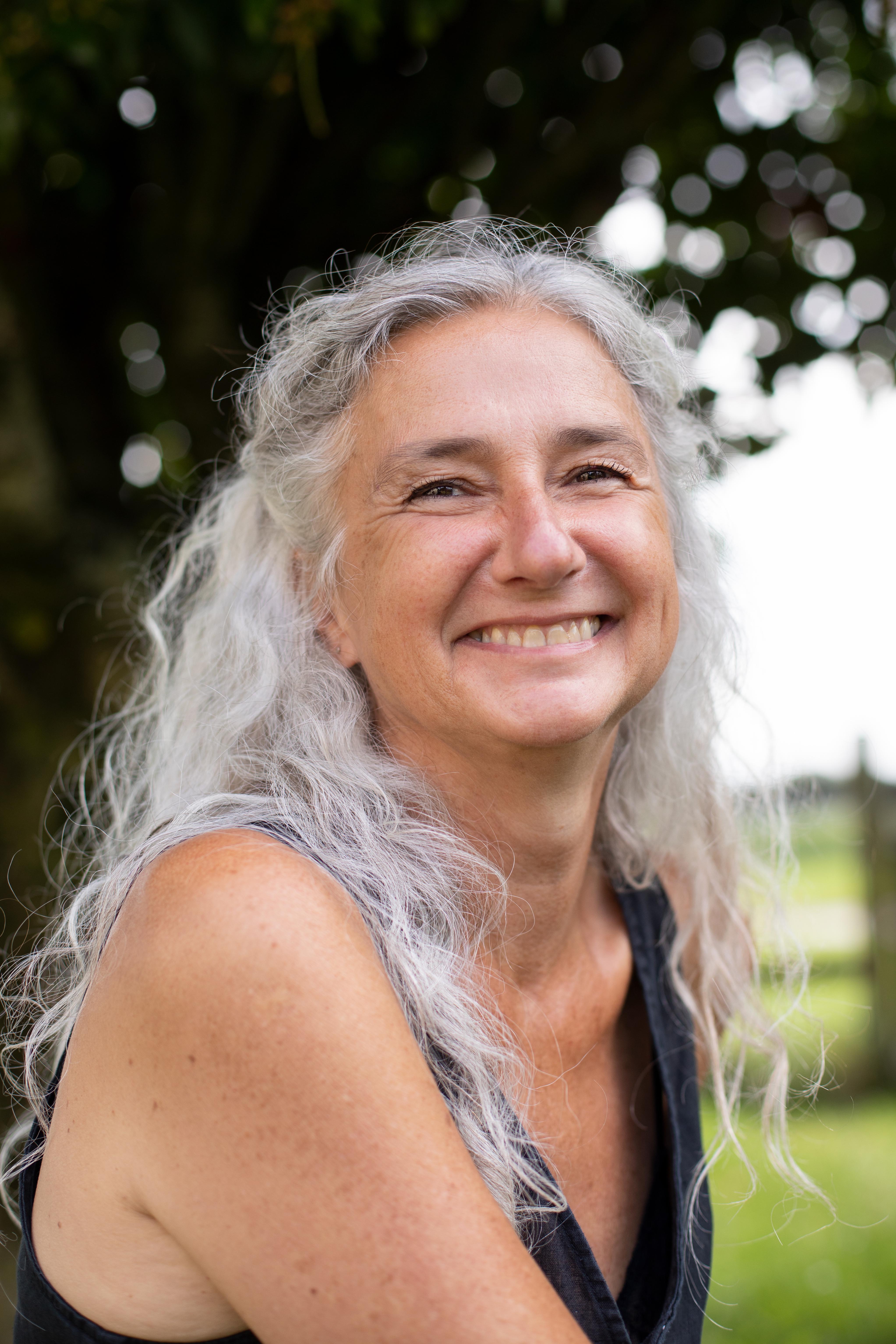 My journey has been one of many trades, from Project Management to Dressmaking, Teaching and Art. While I could get passionate about most of these worlds, I was missing purpose.
I was lost, like a shapeshifter erring in the fog, battling my inner voices that were holding me back. I finally discovered Coaching in 2011. I loved it and I knew this was what I was meant to do!
But this was only the beginning of my journey. Many challenges would come my way and the further I walked the foggier it got. My mind was exploding with ideas and options while the rest of my body was standing still, frozen in its tracks.
So I started what I have come to call "slow mapping". It was a process forcing me to slow down and help me put my thoughts on paper in a particularly creative way. This opened the gates to a magical land I had not expected to find. I had gained access to my subconscious mind and all the voices that were having a party at my expense.
Answers started presenting themselves through the tip of my fingers, as maps were literally being drawn in front of my eyes. Everything started to become clear.
Now I adore sharing this process combined with coaching techniques to help those who feel lost, overwhelmed and in search of connection to map their way to the deepest corners of their mind, discover wonders and create their path to a meaningful life.
Nicole Wittauer is a Professional Certified Coach, with a Bachelor's degree in Economics and Social Science. She is a trained facilitator in the Lego Serious Play methodology, team coaching, solution-focused coaching, and change management.
How this is delivered and what it's worth
Over 3 hours worth of video content broken down into 5 Modules for easy, step-by-step, self-paced learning (worth 350€)
25 exercises with tangible outcomes to help you rewire your brain by "doing" (worth 250€)
Concept maps for easy reference and understanding (worth 75€)
An outline structure for your New Book of Words to guide you (worth 75€)
1 exclusive, 1 hour, 1-to-1 coaching session with the author of this course, Clarity & Identity Coach Nicole Wittauer, to get personal assistance with anything that might still be getting in your way at the end of the program (worth 370€)
Bonus content from the Purpose-Driven Masterplan Program allowing you to see how your Book of Words fits into the bigger picture of Identity and Purpose (worth 350€)
Lifetime access to the Maps of Life Community to share your insights and struggles and support others on their journey (worth 200€)
Get 1670€ worth of content and services at the price of 197€
and walk away with your very own New Book of Words to help you change and stick to an internal dialog that will take you where you really want to go.
Be the master of your Self!
Follow your dreams without fear of judgement!
Feel empowered to do everything you want to do!
Express yourself truthfully without constant second-guessing!
Start your journey towards leading a more meaningful life!
Know exactly what to do when those voices try to trick you into falling back into old patterns!

The Power of Words
Module 1: Word are like warriors, they can fight either for or against you. Discover the amazing force we are reckoning with, how we identify with it and how it tricks our subconscious mind into believing things without our awareness or consent.

How I talk to Myself
Module 2: Your inner dialog creates the story of your life. It can make you feel like a prisoner of your own mind, while you watch others follow their dream. Discover what your words are trying to tell you and how it's affecting you in your daily life.

From Foe to Friend
Module 3: Behind each voice there is an intention, which we often misinterpret, just like we might misunderstand our parent's intention to keep us safe. Connect patterns to people and intentions, and transform foes into friends.

Dismantling Negative Patterns
Module 4: Words lead to thoughts, energy and emotion. In this module we look at the patterns of our subconscious mind and discover the tools we need to let them go, making room for positive patterns to take their place.

Creating my
New Book of Words
Module 5: This last Module is all about conscious self-talk, and creating the reference book that will guide you and keep you on track. You will design your dictionary with purpose-driven words and self-talk that empower you to lead the life you want.

BONUS
MAPS & VIDEOS
Bonus Module: To celebrate the amazing steps you will have taken by changing your inner dialog, I will give you access to a variety of bonus maps and videos that have been exclusive to my Purpose-Driven Masterplan Program up until now.
Check your inbox to confirm your subscription

"I've come out of Nicole's coaching sessions with a clear mind and set of actions on how to overcome my obstacles, with the added benefit of a great sense of relief!"
Claire Warmenbol
Communications & Knowledge Coordinator

"She helps structure thoughts and ideas, and identify priorities and waste, even in the most confusing moments of life."
Barbara Lax
CEO & Founder
of Little Green House

"Her invitations for reflection, positive communication, meaningful dialogues, easy going atmosphere made me unstuck so simply and easily.
Linda Hendriksen
Senior Administrative Specialist

"From the minute Nicole hosted her first discovery call with us, we felt that she truly understood our needs. She had a box of cheeky tricks and a wealth of experience to call upon."

"Nicole brings a refreshing sense of fun and humour to her activities, which energises the group, awakens imaginations and gets the conversations flowing!"
Tanya Strevens
Sustainability Manager

"Nicole is an excellent practitioner of the solution approach. Her approach is extremely effective, practical and enjoyable."
Morgan Matthews
Entrepreneur & Coach